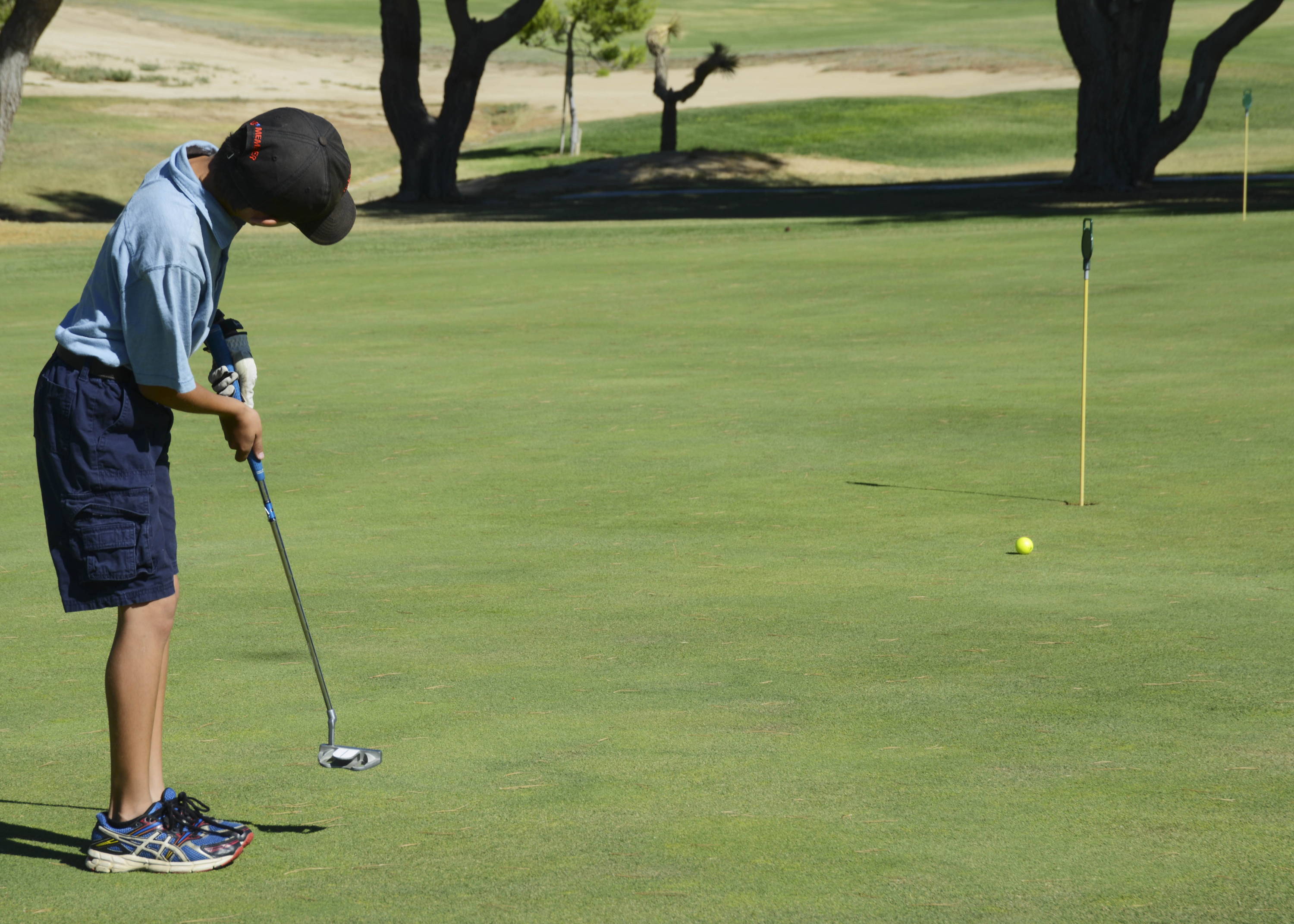 This is a question that I was once asked by someone who claimed that children should just have fun and don't need to know the rules.
Having been a parent of sporty children I understand what angle they are coming from but in my experience as a Junior golfer it actually was important to know the rules as there was always a member that was quick to tell you what you were doing wrong and seemed to also take delight in telling you. So when the other day this happened it made me realise that junior golfers do need to know them and this is why?
HE WASN'T EVEN RIGHT!
A junior who was playing the new rules left the flagstick in on the putting green and played a lovely 6ft putt straight into the hole but as the flagstick was in the ball was trapped and hadn't fully dropped to the bottom. A rather 'helpful' parent came over and said that's not in the hole because it hasn't dropped and made the boy add another shot to his card.
As you probably know the parent was wrong in the first place not only for interfering but also for telling him the wrong ruling as part of the ball was actually under the lip of the hole so was actually classed as in the hole.
This upset the junior and didn't play very well for the rest of the round. The point I'm making is it does have to be fun and yes too many rules do spoil a game but if we teach juniors the rules from a young age they become part of the game and don't necessary feel like you're being tripped up or tricked into breaking a rule.
ALL SPORTS HAVE RULES
Just like any other sport there are rules which enable you to play the game fairly but at the same time we need to introduce them in a non regimented way so it always feels like fun.
The benefits of having a basic knowledge of the rules can help with the speed of play as they know what to do and gives them the confidence to stand up and say actually this is the rule.

The only downside is they may know the rules better than the adults or even the #professionals........