Do you run an academy or junior programme, then this is for you!
Includes the new 2019 rules

A5 Size - easy to look up the rules

Laminated finish with wire binding for protection

Easy and Fun to understand
Worldwide Shipping Available
Why teach them the rules?
Just like any other sport there are rules which enable you to play the game fairly but at the same time we need to introduce them in a non regimented way so it always feels like fun. If we teach them from a young age the rules become part of the game. The benefits of having a basic knowledge of the rules can help with speed of play as they already know what to do and also give them confidence in the knowledge that they know the rules.
Benefits of self learning?
The rule book is in a child friendly format and is purposely shown with lots of pictures as this is the way that children tend to learn. If you give children the tools to learn they quickly grasp them and teaches them a sense of responsibility which is one of the wonderful benefits of golf.
Who is this for?
We have aimed this book at juniors from as young as 3 - 14 years. Throughout the book the penalty monster is trying to stop them from learning the rules so a very fun format but still letting them know the rules in the correct terminology and of course includes the new 2019 rules. We haven't listed all the rules as we need to keep there attention but we have included the most common ones. Its great for junior camps as there are quizzes for those rainy days and lots of parents are using it as a bedtime reading tool.
What is the best pack for you?
Worldwide Shipping available Tracked and Signed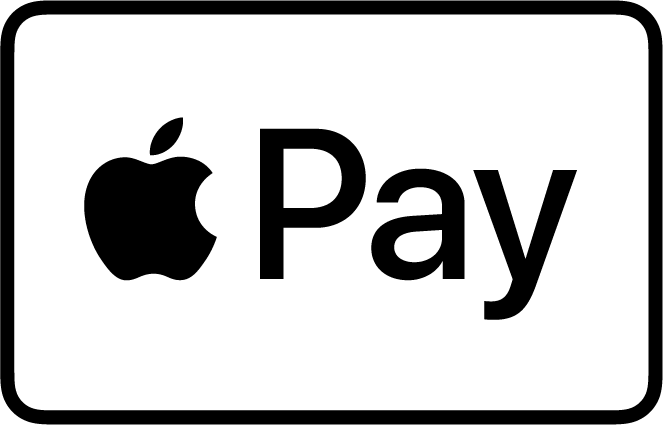 Includes fun and easy to understand rules of golf including the 2019 rules
Well done @kidsgolfrules for making a rules book that's easy for kids to understand. No complicated jargon whatsoever. 👍
Its really important to enable them to learn themselves rather than trying to paraphrase for them. Empowerment and responsibility 😁#Golfgarb
Love this book. Easy and fun to read 😁😁😁⛳️ Thank you @kidsgolfrules
Thanks @kidsgolfrules for the rules book! Good to see a fun and simple book for the children to follow ⛳️ @natashagobeypga
Don't take our word for it, our fans from all over the world
"Perfect bedtime reading for any fanatic golfer"
@father_and_son_journey
"The rules of golf can sometimes be hard to follow for kids. A book that is fun and interesting to follow guiding you through the rules."
"Getting ready for the new rules 2019. Loving the @kidsgolfrules book!" @bernieariannaa
PDF printable posters for advertising the book

Images for your website and newletters

Over £220.00 resale value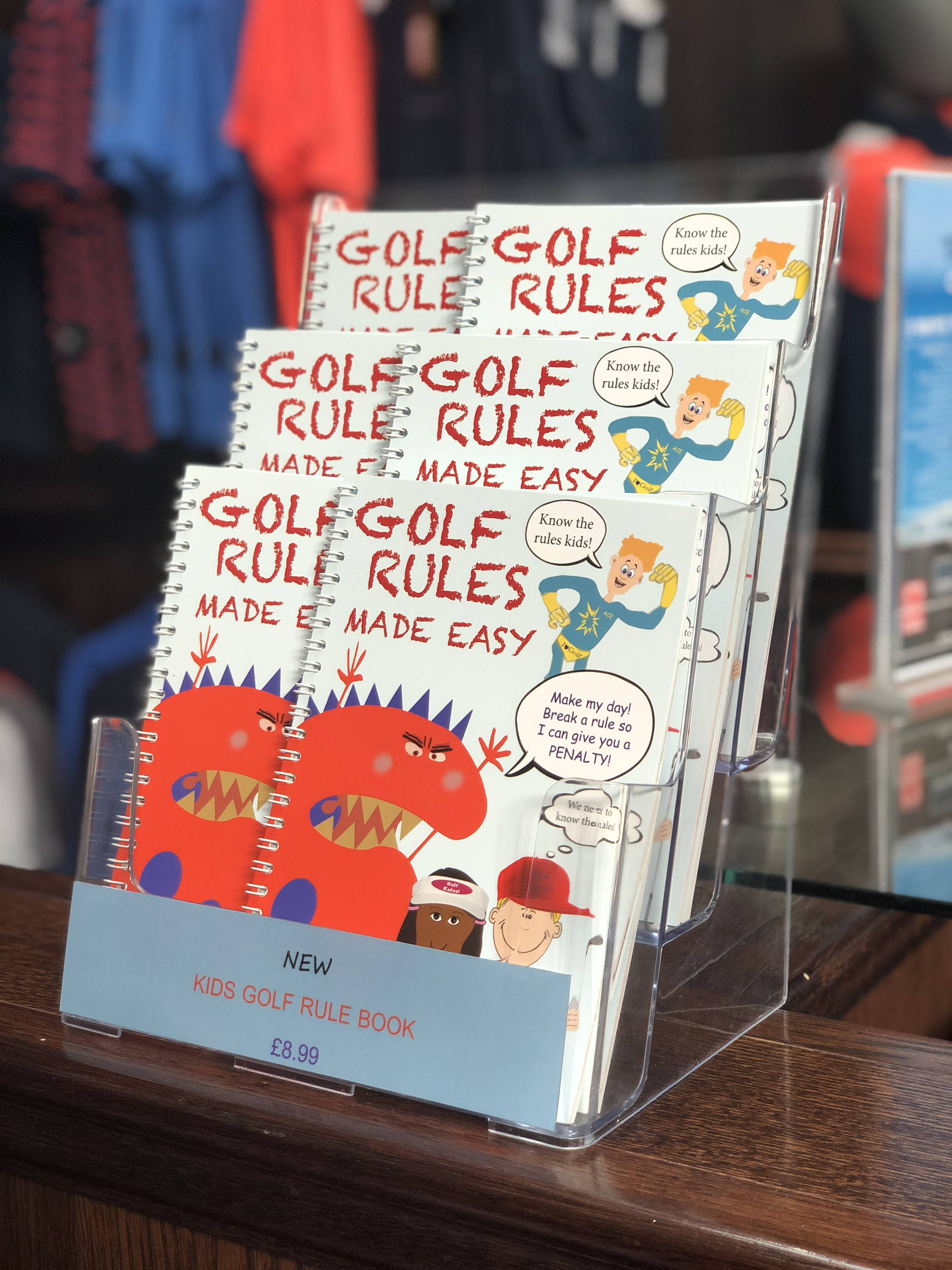 MEMBERSHIP PACKS - £199.00
Pillow Pack Gift Box - 10 tees, Pencil with eraser, Ball Marker

Free Membership to our rules website where we hold competitions, quizzes and games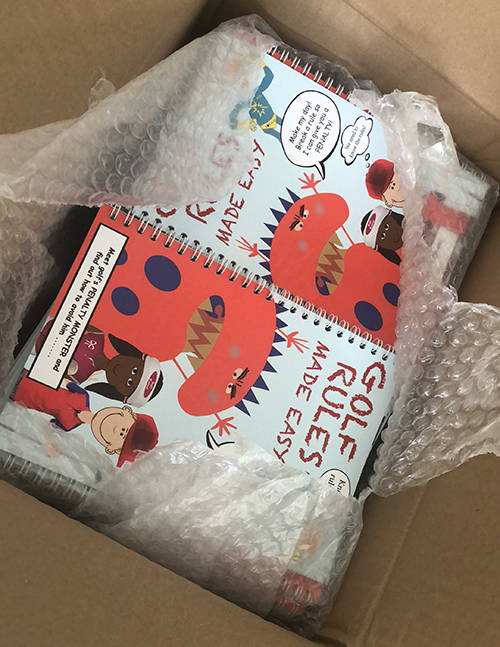 Why not add them into your academy cost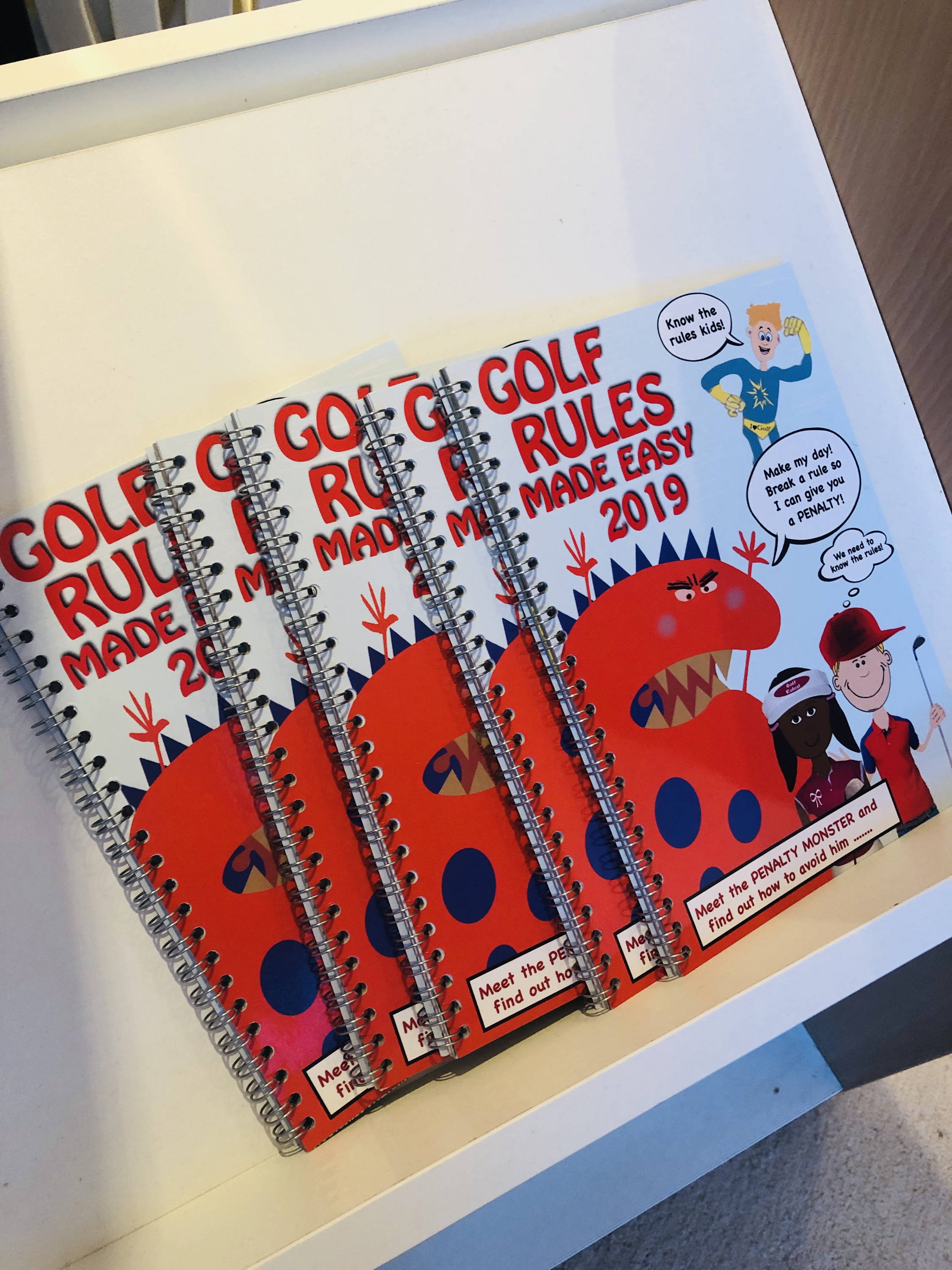 If you would like more information on our Junior Academy Packs and Discounts please contact us below.